Celebrating Pete Seeger's 100th Birthday!
May 03, 2019
As we commemorate the centennial of the birth of Pete Seeger, we reflect on the musical and social impact he made throughout the world.
The voice of the people, Pete Seeger has provided for many the soundtrack of awakening, strengthening courage and change.
He used the revolutionary and transformative power of music to call for peace, justice, civil rights and environmental advocacy – most notably in the founding of Clearwater, a nonprofit to save the Hudson River.
During his career, he sang and played with, learned from and collaborated with some of the most influential musicians of the time, including Huddie "Lead Belly" Ledbetter, Alan Lomax and Woody Guthrie, with whom he founded the Almanac Singers. He later joined with Lee Hays, Ronnie Gilbert and Fred Hellerman to form the folk music group The Weavers.
Pete Seeger represented hope in the art of music to positively affect betterment in a society richly influenced by disparity. His legacy continues to inspire humanity to sing out and speak up against unfairness, using music as a weapon to combat inequality.
Here are a few of Pete's most memorable songs we are honored to represent:
TURN! TURN! TURN! (To Everything There Is A Season)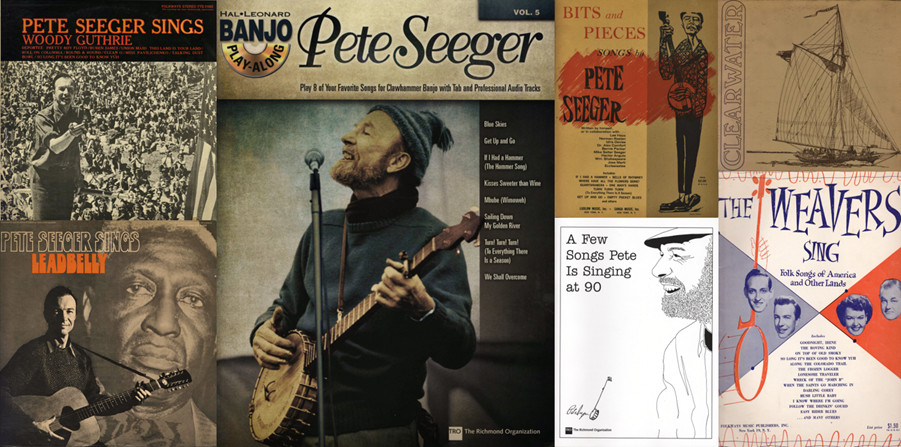 Visit SPIRIT OF SEEGER for a complete itinerary of centennial festivities.