A Tribute to Pete
June 27, 2019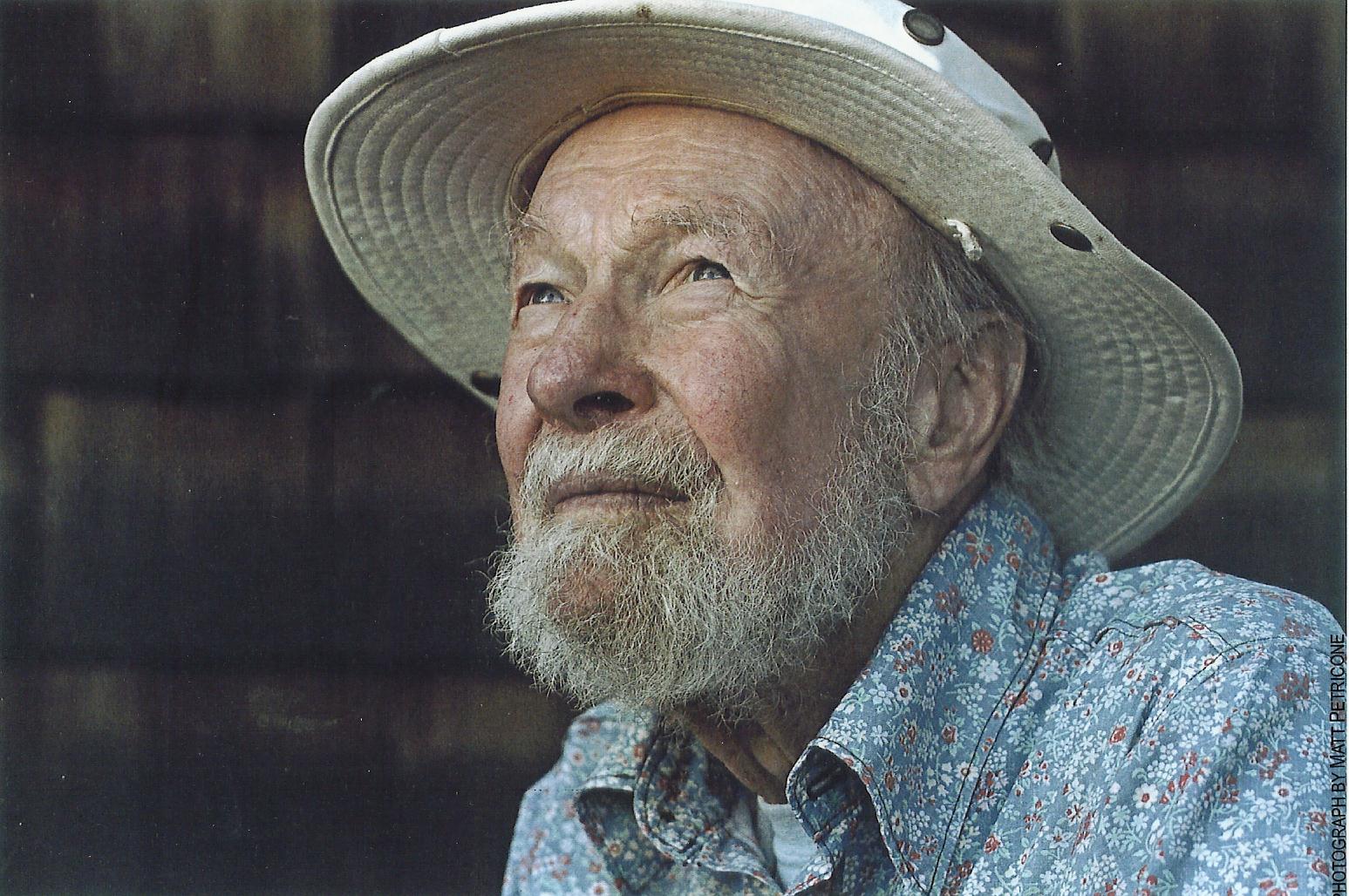 Pete Seeger was born 100 years ago….
Much has been written and said about Pete Seeger over the years. David King Dunaway got it right in his insightful biography, Pete Seeger - How Can I Keep From Singing? Pete was a singer, songwriter, musician, social activist, environmentalist, family man and much more… to us, he was a good friend and part of our music publishing family.
Things were quite simple for Pete. He believed if people worked together, the world would be a better place for everyone.
We discovered Pete after World War II, singing and playing with Ronnie Gilbert, Fred Hellerman and Lee Hays in Greenwich Village. Pete was already bringing folks together with hootenannies, songs and ideas to improve the lives of working people.
He loved audiences to sing with him, he encouraged people to march with him and to sail with him in order to clean up the Hudson River (and the world).
Modest and self-effacing, he always said he was just a link in the chain. But we all know, he was that and much much more. Pete was a giant, whether singing a sweet little lullaby like Inch By Inch, Row By Row in elementary schools or by bringing down the house at Carnegie Hall singing A Hard Rain's A-Gonna Fall…whether marching with Dr. King or helping to build and sail the Sloop Clearwater, Pete backed up his beliefs with action.
In the '40s, Pete traveled the country with his good friend Woody Guthrie, recorded songs with Alan Lomax at the Library of Congress and learned to play the 12 string guitar from Lead Belly while jamming in Lead Belly's Brooklyn apartment with Woody, Sonny Terry and Brownie McGhee. During his musical career, he sang and played with some of the most influential musicians of the time. With Woody, he founded the Almanac Singers and in 1950 joined with Lee Hays, Ronnie Gilbert and Fred Hellerman to form the Weavers.
In the early '60s, he traveled throughout the South with Bob Dylan, singing at workers' meetings and on farmworkers' picket lines.
Throughout his life, Pete shared Woody's deep belief that songs could make a difference in this world. He championed Woody's This Land Is Your Land and sang it everywhere he went in the world. He opened his shows singing Lead Belly's Midnight Special and ended singing Goodnight Irene.
Pete strived for change and social justice, to improve the lives of all of us, to clean up the environment and to celebrate 'the love between his brothers and sisters all over this land'.
We miss our great and beloved friend, but his songs will live on forever.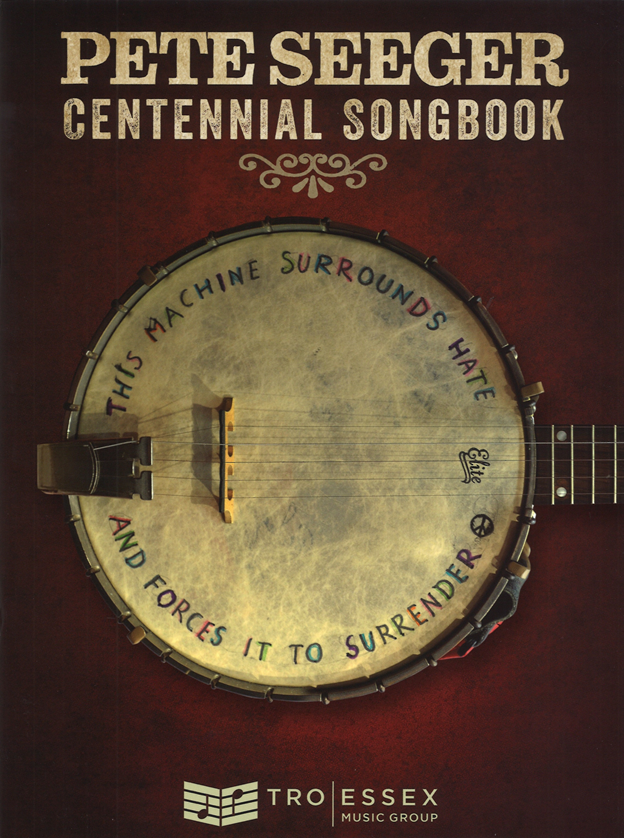 The Pete Seeger Centennial Songbook celebrates Pete's 100th birthday with a collection of songs he loved to perform in concerts around the world.
Some songs he wrote. Others his friends wrote. Enjoy them with your friends and neighbors!