Happy Birthday, Dr. Bernice Johnson Reagon!
October 04, 2019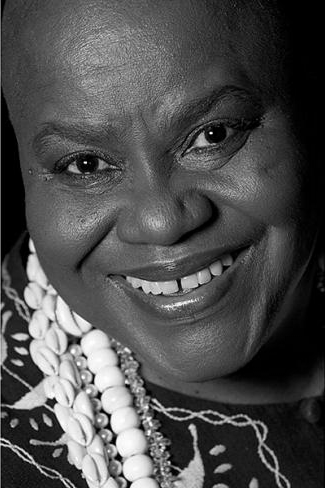 For over half a century, Bernice Johnson Reagon has been a major cultural voice for freedom and justice; singing, teaching and speaking out against racism and organized inequities of all kinds. Born in Southwest Georgia, her singing style and traditional repertoire is grounded in her experiences in church, school, social and political activism. Dr. Reagon's life and work supports the concept of community based culture with an enlarged capacity for respect; for self, those who move amongst us, and respect and care for our homes and the environment.
In 1973 while a graduate student of history at Howard University and vocal director of the DC Black Repertory Theater, she formed the internationally renowned African American women's a cappela ensemble, Sweet Honey In The Rock. She led the group until retirement in 2004.
Her strongest musical collaborator is her daughter, Toshi Reagon. Together, they collaborate to continue one of our richest legacies of song.
---
To celebrate Dr. Reagon's birthday, we created a playlist of some of her enduring songs. Take a listen!
WE ARE CLIMBING JACOB'S LADDER