T. Rex Among 2020 Rock & Roll Hall of Fame Inductees!
January 16, 2020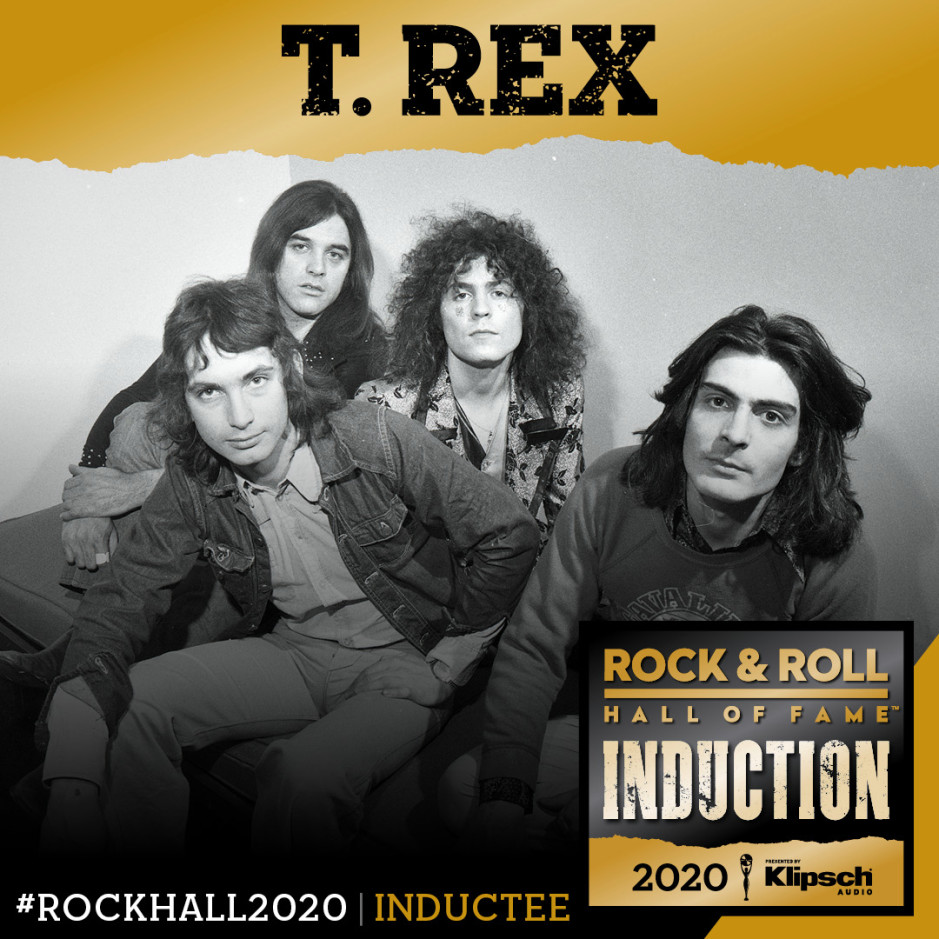 TRO is proud to announce that English rock band T. Rex is being inducted into this year's Rock & Roll Hall of Fame.
Formed in 1967 by singer-songwriter and guitarist Marc Bolan, the band reached huge success in the early to mid 1970s with fourteen top-20 UK hits, including JEEPSTER, BANG A GONG (GET IT ON), and RIDE A WHITE SWAN.
T. Rex vastly influenced the glam rock, punk rock and Brit-pop genres. Their early acoustic material was influential in helping to bring about progressive rock and 21st century folk music-influenced singers.
T. Rex will join the Rock & Roll Hall of Fame amongst a host of TRO writers and artists previously inducted.
The 35th Annual Rock & Roll Hall of Fame Induction Ceremony will be broadcast live for the first time on HBO on Saturday, November 7, 2020 at 8 p.m. ET.