"This Land Is Your Land" Anniversary Concert!
February 13, 2020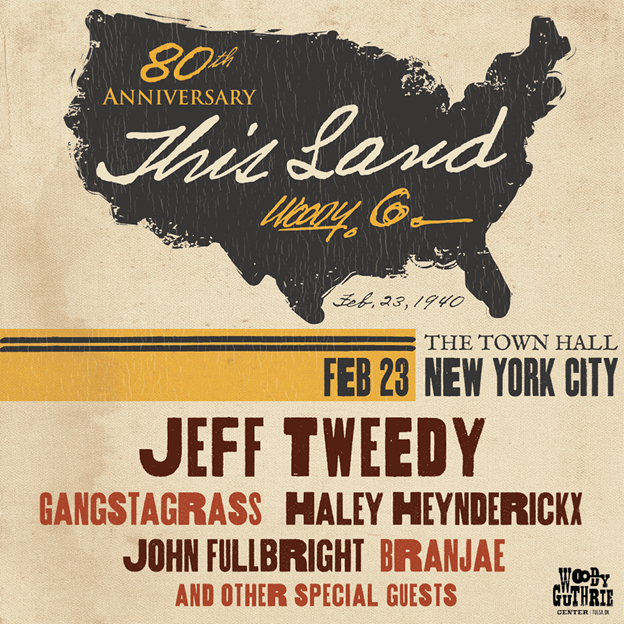 Are you ready for a night out???

February 23rd marks the 80th anniversary of when Woody Guthrie's, THIS LAND IS YOUR LAND, was written.

About three days after traveling across America and arriving in New York City, Woody wrote the timeless song, describing what he saw during his travels - from the bounty of resources in the "golden valley" to the line at the Relief Office, where Woody "saw my people".

To pay tribute to the writing of Woody's classic song, Jeff Tweedy, Gangstagrass, John Fullbright and other special guests from along that ribbon of highway, will gather to celebrate in the same neighborhood where Woody wrote these important words 80 years ago to the day!
Sunday, February 23rd, 2020
8:00pm ET
The Town Hall, NYC
123 West 43rd Street New York, NY 10036 (between 6th Ave and Broadway)

More information: http://thetownhall.org/event/woody-guthrie-this-land-is-your-land-a-celebration-of-80-years

Tickets: http://bit.ly/ThisLandWGC