Woody Guthrie's "Family Reunion"
May 28, 2020
Join us TONIGHT for WOODY GUTHRIE'S "FAMILY REUNION"
May 28, 2020 at 7:00pm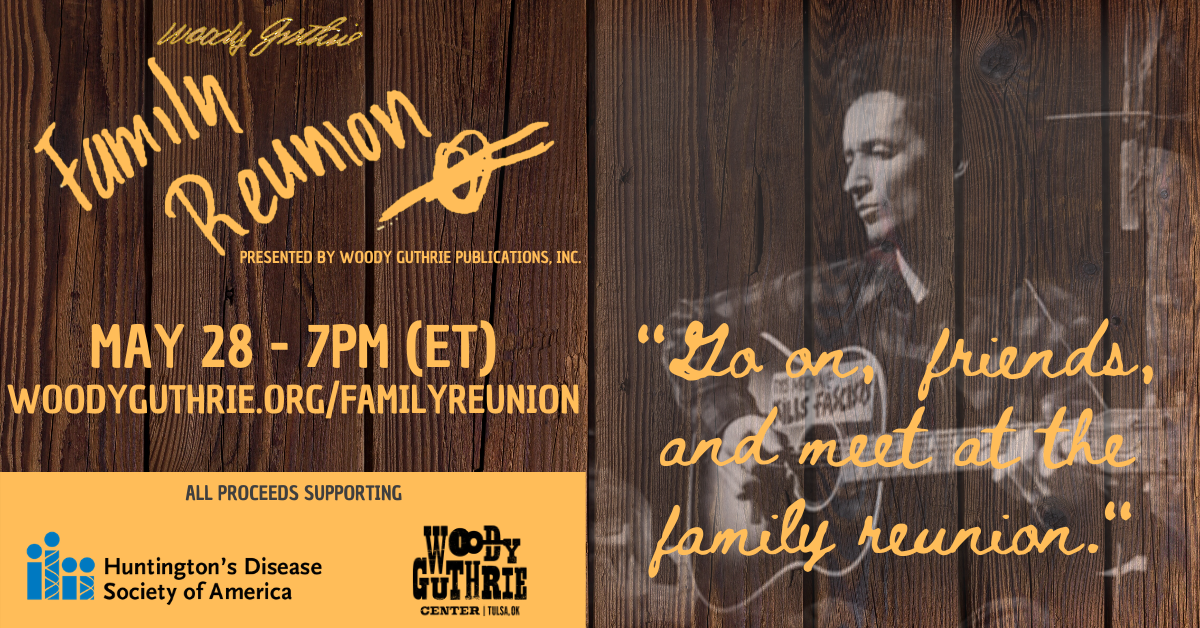 Woody Guthrie Publications is proud to present this special virtual concert in benefit of two wonderful non-profit organizations..the Huntington's Disease Society of America (HDSA) and the Woody Guthrie Center.
We come together to welcome everyone into our family, for Woody Guthrie's Family Reunion, bringing together artists who want to connect, uplift, and inspire.
Special performances include THIS LAND IS YOUR LAND by Branjae and Gangstagrass and BLACK SNAKE MOAN by Guy Davis.
Please join us!
Learn more at woodyguthrie.org.