NMPA 2020 Virtual Annual Meeting
June 10, 2020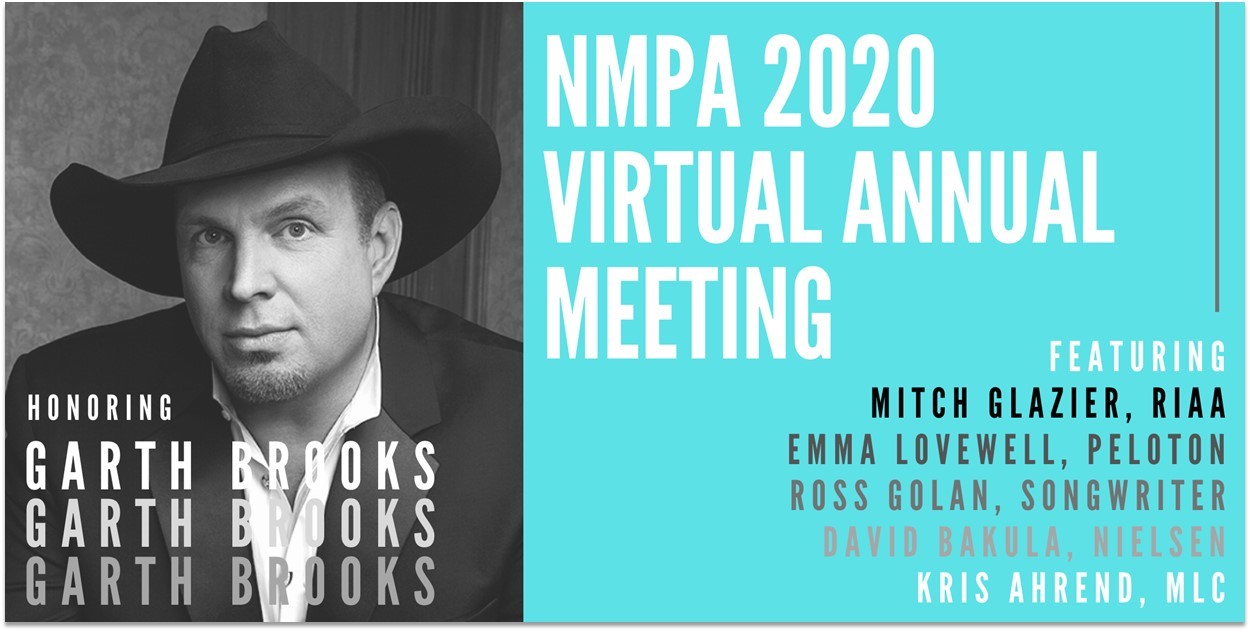 The NMPA Virtual Annual Meeting will be streaming live today, Wednesday, June 10 at 4pm ET.
The meeting will cover an array of topics including the new Mechanical Licensing Collective (MLC), 1:1 with songwriter Ross Golan, Music Partnerships with Peloton's Gwen Riley and Emma Lovewell, the State of the Industry Address from David Israelite and more including honoring Garth Brooks with our Songwriter Icon Award.
To view, visit the following link – http://live.prg.com/nmpa.
We hope you can join us.