TRO Tuesdays!
March 09, 2021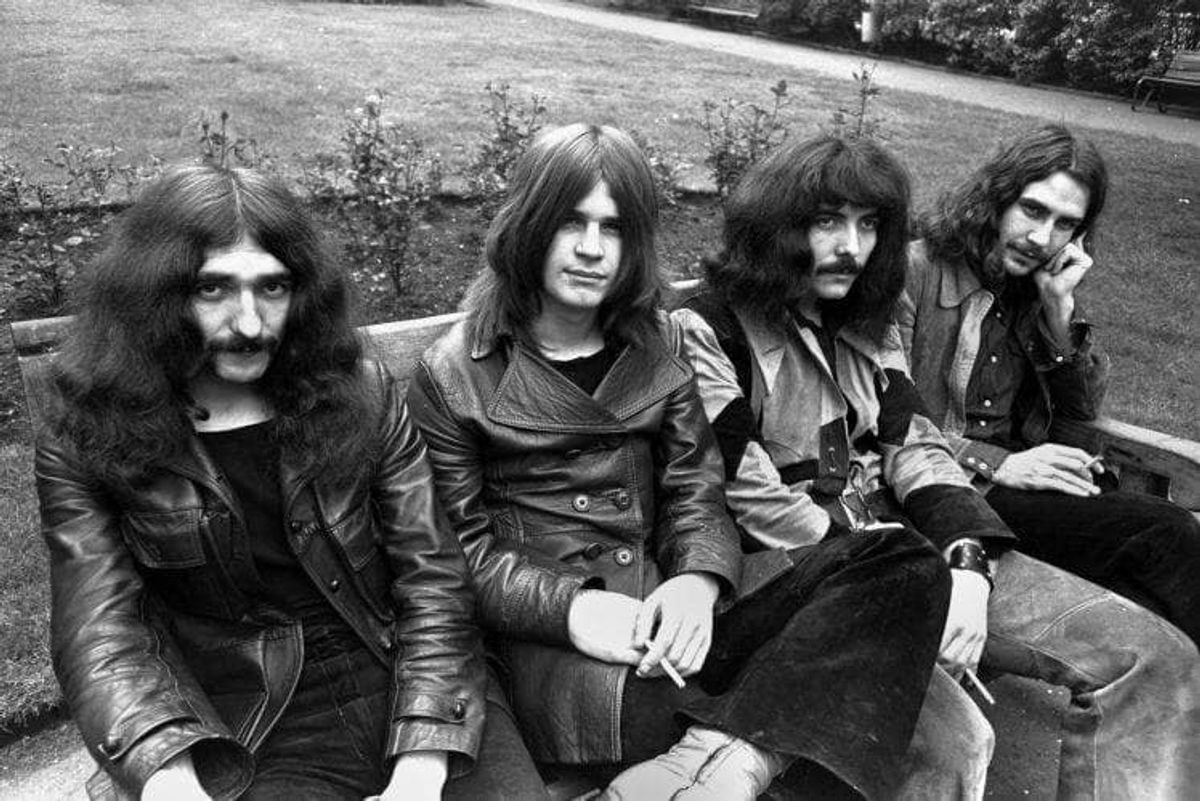 "What is this that stands before me? Figure in black which points at me. Turn 'round quick and start to run. Find out I'm the chosen one!"
- Black Sabbath -

The Black Sabbath story began in Birmingham, England, where Ozzy Osbourne, Tony Iommi, Geezer Butler and Bill Ward were looking to escape a life of factory work through music.
After forming several psychedelic and blues bands, they started to "happen" when Butler had an idea for a song inspired by a disturbing apparition; one night he saw what he believed to be a figure from the dark side at the foot of his bed. With lyrics by Osbourne, the group composed a song about the visitation entitling it "Black Sabbath" (after the 1963 Boris Karloff film). It provoked a reaction in their audience unlike anything else in their repertoire and gave them a direction and the band's name.
They knew they'd stumbled onto something powerful and unique.
With Butler serving as principal lyricist and Iommi as the musical architect, Black Sabbath pursued such themes as war, social chaos, the supernatural, the afterlife and the timeless conflict between good and evil.

"We arrived at the height of the Vietnam War and on the other side of the hippie era, so there was a mood of doom and aggression."
- Guitarist, Tony Iommi -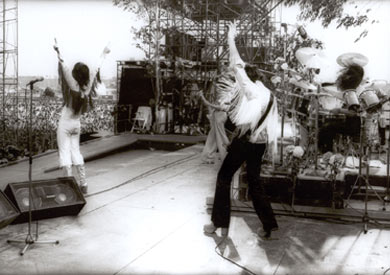 But Black Sabbath weren't devil worshippers as many believed. Quite a different picture of the band is painted in such songs as "After Forever" (with the lyric, "God is the only way to love") and Osbourne's frequent flashing of the peace sign during Black Sabbath concerts.
There was a shift in the world of rock with the success of their first two albums. Credited with creating heavy metal, the band recorded their self-titled first album in November 1969. With riff-driven, blues-based hard rock songs like "The Wizard", "N.I.B." and, of course, "Black Sabbath", the album reached Number 8 in Britain and exhibited staying power in America, remaining on the charts for 65 weeks.
Generally regarded as the quintessential Black Sabbath album, their second album, Paranoid, recorded in 1970, included the classic tracks "Iron Man", "Paranoid" and "War Pigs". The album reached Number 1 in the U.K. and charted for 70 weeks in the U.S.
Black Sabbath's next two albums, Master of Reality (1971) and Vol. 4 (1972), contained their share of Sabbath classics such as "Children of the Grave", "Snowblind" and "Supernaut". The group's fifth album Sabbath Bloody Sabbath (1973) comes closest to equaling their early masterpiece, Paranoid.
The demanding pace of the road and various lifestyle excesses began catching up with Black Sabbath by the mid-70s.
Their next three albums, Sabotage (1975), Technical Ecstasy (1976) and Never Say Die! (1978), all had memorable moments but the cracks in their façade became permanent when Osbourne left the band in 1978, following the Never Say Die! tour.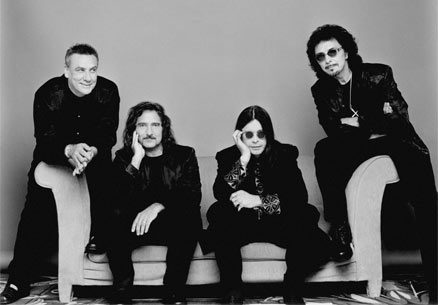 Ronny James Dio, an American vocalist and songwriter, replaced Osbourne after meeting Iommi by chance in Los Angeles. On the first day of a getting-to-know-you jam session, the duo wrote "Children of the Sea", which would appear on Heaven and Hell, the first album Black Sabbath recorded with Dio.
Several of Black Sabbath's post-Osbourne albums - especially Heaven and Hell (1980) and Mob Rules (1981) - are highly regarded by hardcore fans.
The original foursome has reunited on a handful of occasions, most notably for a pair of 1997 stadium shows back home in Birmingham (released a year later as Reunion) and four times as headliners for Osbourne's "Ozzfest" festival.
One of the most influential and commercially successful heavy metal bands of all time, Black Sabbath has sold over 70 million records worldwide; having achieved 13 Platinum and six Gold albums in America. They were inducted into the UK Music Hall of Fame in 2005 and the Rock and Roll Hall of Fame in 2006. They have also won two Grammy Awards for Best Metal Performance and in 2019 were presented a Grammy Lifetime Achievement Award.
We are honored to represent an extensive catalog of innovative and timeless music.
Take a listen to a few of Black Sabbath's most memorable songs: