ALFRED BURT
The son of Episcopal minister, Rev. Bates Burt, Alfred Burt was born in Marquette, Michigan. Two years later Father Burt accepted a call to the parish of All Saints' Church in Pontiac, ,Michigan where Al grew up. He showed an interest in music and at the age of 10 received his first instrument, a cornet. This horn would take him into bands, orchestras and state competitions where he won many awards and became known as a child prodigy. His first compositions were fanfares for the church festivals of Easter and Christmas. During high school days, jazz fascinated him the most and he formed a dance band. At the University of Michigan School of Music in Ann Arbor, he was the first freshman to qualify for cornet first chair in the marching band and also participated in both the symphony and jazz orchestras. Graduating in 1942 with a Bachelor of Music degree, he was chosen as an outstanding theory student and received a disciplined, well-rounded foundation in musical composition.

For the family Christmas card that year, Al was invited by his father to write the musical setting for the carol "Christmas Cometh Caroling", the text of which he had discovered in a book of carols by Father Andrew, an English Catholic priest. From then on, he would write the music for the family's Christmas cards and the "Alfred Burt Carols" were born.

During World War II Burt served as a member of the Army Air Force Band and filled in with the Houston Symphony as a trumpeter. He married his childhood sweetheart Anne in 1945. He resumed his career in New York where he was a teacher and composer. The 1947 Christmas card was the last collaboration between him and his father who died early in 1948. The tradition was carried on when an old family friend, Wihla Hutson, the organist at Bates Burt's church wrote the annual Christmas poems which Al would then set to music. He joined the Alvino Rey Orchestra in 1949. He asked the vocal group with Rey's orchestra to sing the 1952 carol
"Come, Dear Children" so he could make sure the harmonies worked and they liked it so much that they sang it at the annual King Family Christmas party. It proved to be a hit and served to introduce Burt's carols to Hollywood. Until then the Carols remained unknown outside the Burts' mailing list.

Early in 1953 Burt complained of a persistent virus and fatigue. He was diagnosed with terminal lung cancer and spent his final months in California. For the first time his carols were going to be recorded. James Conkling, husband of Donna King Conkling and president of Columbia Records, organized the project, assembling an all-star choir of Hollywood singers. Burt finished the last of his carols "The Star Carol" in February 1954 and died less than 24 hours later. This carol was used on the final Burt family Christmas card that year. The Burts' daughter Diane carries on the Burt Carols tradition by performing them with her group The Caroling Company which has appeared on television during the holiday season.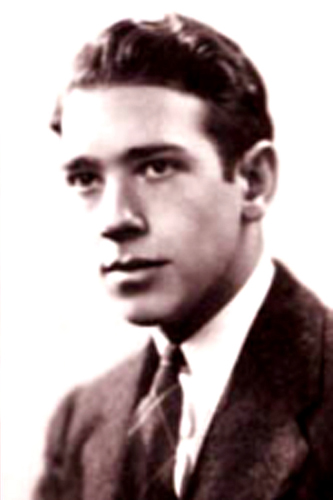 Songs
| Songs | Writer | Publisher |
| --- | --- | --- |
| ALL ON A CHRISTMAS MORNING | ALFRED BURT | HOLLIS MUSIC, INC. |
| CAROL OF THE MOTHER | ALFRED BURT WIHLA HUTSON | HOLLIS MUSIC, INC. |
| CAROLING, CAROLING | ALFRED BURT WIHLA HUTSON | HOLLIS MUSIC, INC. |
| JESU PARVULE | ALFRED BURT BATES G. BURT | HOLLIS MUSIC, INC. |
| O HEARKEN YE | ALFRED BURT WIHLA HUTSON | HOLLIS MUSIC, INC. |
| SOME CHILDREN SEE HIM | ALFRED BURT WIHLA HUTSON | HOLLIS MUSIC, INC. |
| THIS IS CHRISTMAS (BRIGHT BRIGHT THE HOLLY BERRIES) | ALFRED BURT WIHLA HUTSON | HOLLIS MUSIC, INC. |
| WE'LL DRESS THE HOUSE | ALFRED BURT WIHLA HUTSON | HOLLIS MUSIC, INC. |
| WHAT ARE THE SIGNS | ALFRED BURT | HOLLIS MUSIC, INC. |
| AH, BLEAK AND CHILL THE WINTRY WIND | ALFRED BURT | HOLLIS MUSIC, INC. |
Disclaimer: Information on this page is intended for research purposes only. All information, including publisher, writer and split information is subject to change.
Please contact the appropriate performing rights organization to verify the information above.