WEILL
Kurt Weill began his career in the 1920s after a musical childhood and several years of study in Berlin. By the time his first opera, The Protagonist (Georg Kaiser) was performed in April 1926, he was an established young German composer. But he had already decided to devote himself to the musical theater, and his works with Bertolt Brecht soon made him famous all over Europe. He fled the new Nazi leadership in March 1933 and continued his indefatigable efforts, first in Paris (1933-35), then in the U.S. until his death.

Certain common threads tie together his career: a concern for social justice, an aggressive pursuit of highly regarded playwrights and lyricists as collaborators, and the ability to adapt to audience tastes. His most well known German musical theater works are The Threepenny Opera (Bertolt Brecht, 1928), Happy End (Brecht, 1929), Rise and Fall of the City of Mahagonny (Brecht, 1930), and The Seven Deadly Sins (Brecht, 1933). Weill's American career was as active as his European one.

All together he brought eight shows to Broadway beginning with Johnny Johnson (Paul Green, 1936) and Knickerbocker Holiday (Maxwell Anderson, 1938). He had two major Broadway successes: Lady in the Dark (Ira Gershwin, 1941) and One Touch of Venus (Ogden Nash, 1943). Firebrand of Florence (Gershwin, 1945) did not achieve Broadway success but was revived in a semi-staged New York 2009 performance by the Collegiate Chorale with the New York City Opera Orchestra and stars from the opera and theater worlds. Knickerbocker Holiday was recorded live by the Collegiate Chorale in 2011. His most important works for Broadway, at least in terms of influence are Street Scene (Langston Hughes,1947) and Love Life (Alan Jay Lerner, 1948). Weill considered Street Scene a "Broadway opera" and his project of making opera more palatable to Broadway audiences was carried forward by Menotti, Blitzstein and Bernstein. Several experts have pointed to Love Life as the precursor of the "concept musical" influencing Fosse, Sondheim, and Kander & Ebb.

While his last show Lost in the Stars (Anderson, 1949) was still running on Broadway, Weill died leaving an unfinished musical version of Huckleberry Finn (Anderson) and songs still recorded today by major artists - standards in the jazz and popular music worlds beyond the Broadway stage. "September Song", "My Ship", "Speak Low" and "Lost in the Stars" are just a few.

The Kurt Weill Foundation for Music www.kwf.org issues a semi-annual newsletter summarizing current activity.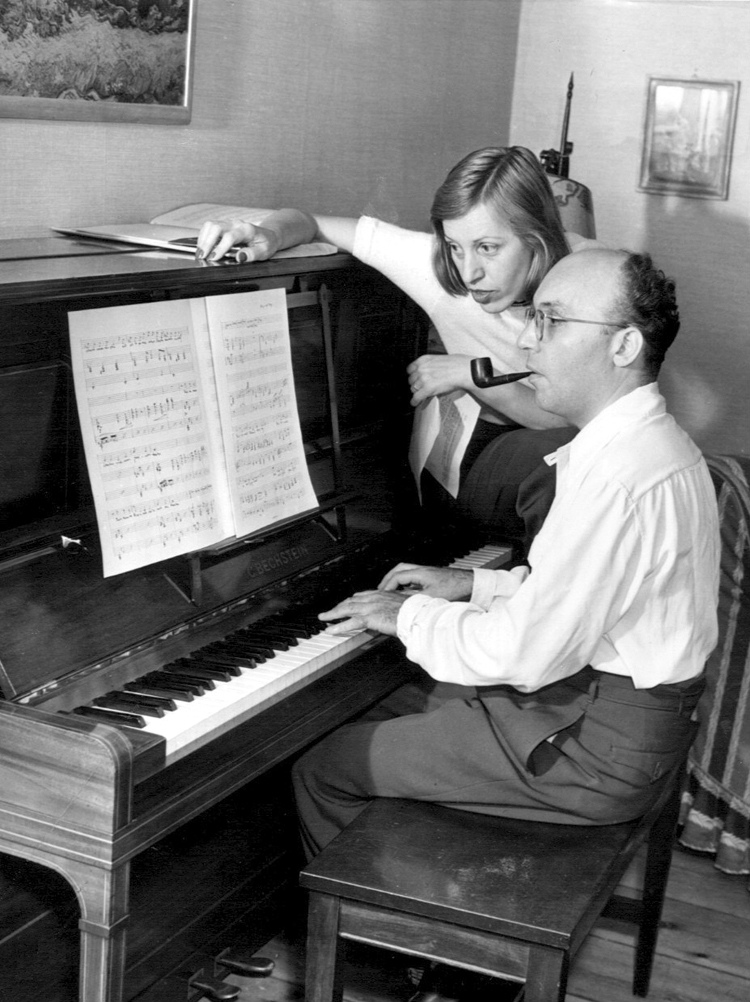 Songs
Disclaimer: Information on this page is intended for research purposes only. All information, including publisher, writer and split information is subject to change.
Please contact the appropriate performing rights organization to verify the information above.