WILDER
Alec Wilder (February 16, 1907-December 24, 1980) was born Alexander Lafayette Chew Wilder to a prominent family in Rochester, New York. He studied composition and counterpoint privately at the Eastman School of Music but as a composer was largely self-taught. As a young man he moved to New York City and made the Algonquin Hotel-that remarkable enclave of American literati and artistic intelligentsia-his permanent home, although he traveled widely and often.

Mitch Miller, whom Wilder met at Eastman, and Frank Sinatra were initially responsible for introducing his music to the public. It was Miller who organized the historic recordings of Wilder octets beginning in 1939. Combining elements of classical chamber music, popular melodies and jazz rhythm section, the octets became popular-and eventually legendary-through these recordings which preceded by years the much-studied Third Stream movement of the 1950s. Wilder wrote over twenty octets, giving them whimsical titles such as Neurotic Goldfish, It's Silk, Feel It and Jack, This Is My Husband now available as a 2-CD set including the following wind and string works. In 1945, Frank Sinatra, an early fan and avid supporter of Wilder's music, persuaded Columbia Records to record an album of Wilder solo wind works with string orchestra, Sinatra conducting. The two men became life-long friends and Sinatra recorded many of Wilder's popular songs.

It is a relative rarity for a composer to enjoy a close musical kinship with classical musicians, jazz musicians and popular singers. Wilder was such a composer, endearing himself to a relatively small but very loyal coterie of performers, and successfully appealing to their diverse styles and conceptions. He wrote art songs for distinguished sopranos Jan DeGaetani and Eileen Farrell, chamber music for the New York Woodwind and New York Brass Quintets, large instrumental works for conductors Erich Leinsdorf, Frederick Fennell, Gunther Schuller, Sarah Caldwell, David Zinman, Donald Hunsberger and Frank Battisti, many of whom premiered his works for orchestra or wind ensemble, and for concert soloists who recorded or premiered his music including: John Barrows, horn; Bernard Garfield, bassoon; Harvey Phillips, tuba; David Soyer, cello; Gary Karr, string bass; Barry Snyder, piano; Samuel Baron, James Pellerite and Virginia Nanzetta, flute; Donald Sinta, saxophone; Robert Levy, trumpet; Gordon Stout, marimba. It was John Barrows who served as Wilder's friend and mentor, not only urging him to compose in the larger forms but also introducing him to many of his musician colleagues.

Jazz musicians fascinated Wilder with their gift for creating extemporaneous compositions. Among those for whom he composed major works were: Ellis Larkins, Marian McPartland and Jimmy Rowles, piano; Stan Getz, Zoot Sims and Gerry Mulligan, saxophone; Doc Severinsen and Clark Terry, trumpet. Entire albums of his songs and shorter pieces have been recorded by Bob Brookmeyer, trombone; Stefano Battaglia, Roland Hanna and Marian McPartland, piano; Dave Liebman and Bob Rockwell, saxophone; Vic Juris, guitar, Robert Levy, trumpet. Individual Wilder songs have been recorded by innumerable jazz artists such as Stan Getz, Keith Jarrett, Kenny Burrell, Fred Hersch, Joe Lovano and Bill Charlap.

Wilder's relationship with popular and jazz singers was especially close. Despite his songs' sinuous, angular melodies and unorthodox forms, he was admired and respected not only by Frank Sinatra, Mabel Mercer, Mildred Bailey, Peggy Lee and Tony Bennett for whom he wrote songs, but by Marlene VerPlanck and the duo Jackie Cain and Roy Kral who recorded all-Wilder albums, as did opera singer-turned popular song interpreter Eileen Farrell. Among his best known songs are "It's So Peaceful in the Country," "I'll Be Around," "While We're Young," "Moon and Sand" and "Blackberry Winter." Sometimes Wilder wrote the lyrics for his songs, but more often he collaborated with the brilliant lyricist William Engvick and in later years the outstanding Loonis McGlohon as well as projects with Johnny Mercer, Marshall Barer and librettist Arnold Sundgaard.

His collaborations resulted in larger-scale works, expanding his song concept into operas and musicals. Miss Chicken Little (1953) written with William Engvick and based on the familiar children's story, is considered an opera although it was broadcast as an Omnibus television program. Wilder also had ongoing collaboration with Arnold Sundgaard, known for his work with Kurt Weill on Down in the Valley and his Pulitzer Prize-winning opera Giants in the Earth with Douglas Moore. The operas Sunday Excursion (1953), The Opening (1969) and the musical comedies Kittiwake Island (1953), Nobody's Earnest (1973) are examples of their work together.

Closely related to his large-scale opera writing was Wilder's work on film scores. Friend and filmmaker Jerome Hill asked him to do three film scores: the Academy award-winning documentary Albert Schweitzer (1957), The Sand Castle (1959) and Open the Door And See All the People (1963). The latter produced compositions that, with lyrics added by William Engvick, became enduring Wilder songs such as "I See It Now" and "Mimosa and Me."

Wilder's affinity for children resulted in hundreds of piano pieces, easy study pieces for many different instruments, A Child's Introduction to the Orchestra (with Barer) and the song book Lullabies and Night Songs (with Engvick and illustrated by Maurice Sendak). His cantata Children's Plea for Peace - borne from essays by schoolchildren written for Wilder's friend, Father Henry A. Atwell - in the midst of the Viet Nam War, is a testament to his hopes for a better world for young people. He also wrote many songs for children's television productions and records such as The Churkendoose (with Ben Ross Berenberg) performed by Ray Bolger and versions (both with Engvick) of Pinocchio, starring Mickey Rooney, and Hansel and Gretel, featuring Barbara Cook. The children of many musician friends were remembered with numerous solo chamber works.

No one will ever be sure just how much music Wilder wrote. Sketches of music-sometimes entire pieces-were often written on small scraps of manuscript paper while he rode a train, sat on a park bench or waited in an airport terminal. Scattered about in private collections of Wilder's friends were many compositions which never reached performance or publication. Some may still lie in piano benches and desk drawers wherever Wilder visited, for he wrote almost entirely for friends, and most of his pieces were gifts to them or their children. The volume and breadth of his polymorphous output surely ranks him as one of the most accomplished and extraordinary of 20th Century American composers.

His awards eventually included an honorary doctorate from the Eastman School of Music, a Peabody Award for the National Public Radio series American Popular Song with Alec Wilder and Friends co-hosted by Loonis McGlohon (1977), an Avon Foundation grant, the Deems Taylor ASCAP Award and a National Book Award nomination-the latter three having to do with the 1972 book American Popular Song (the Great Innovators 1900-1950) edited and with an introduction by James T. Maher. In that volume Wilder included almost everyone who had written a song of quality, but not one word about himself or any of the hundreds, maybe thousands, of songs he wrote-an omission termed by The New Yorker writer Whitney Balliett as Wilder's "finest ironic act." Wilder was awarded a Guggenheim fellowship (unused) just before his death and in 1983 was posthumously inducted into the Songwriters' Hall of Fame. The Alec Wilder Archive and Reading Room in the Sibley Music Library, Eastman School of Music was dedicated in 1991.

What those who knew him well respected in Alec Wilder was his absolute independence and incorruptible aesthetic integrity as an artist. For years Alec wrote music of taste and quality with that personal melodic touch that was all his own, unaffected by musical fashion or fad, and never accepting any form of financial remuneration. And no one was more devoted to the musician in providing a playable, functional literature for all those instruments and instrumental ensembles which most composers generally ignore. It was almost a mission in Alec's life to assuage the thirst for good music for the so-called underdog instruments: bass, tuba, euphonium, horn, marimba etc. Alec was truly the musician's friend-an American original. His horn music has recently been recorded by Charles Tibbetts on 2 CDs.

Despite his slightly rumpled-professor look, Alec Wilder always had a touch of unpretentious elegance and style, always with coat and tie, reflecting a comparable blend of spontaneous looseness and formal discipline in his music. There is also humor in his music-sly humor, the humor of an intelligent, sensitive mind. Wilder was generous to a fault, famous for giving books to his friends. He was also unpredictable, as in his music. Just when one seems to have guessed where he will take us in the next phrase, he surprises us by taking a completely unlikely turn-which in retrospect almost always seems inevitable and right. Not all of Wilder's compositions are light and happy and easily accessible; some of his music-especially that written in his last years-is dark and anguished, reflecting a deep loneliness. And there were sometimes prolonged periods of discouragement and cultural isolation during which he found it impossible to write music at all.

Although he protested the label (perhaps sometimes too vigorously), Alec Wilder was a bona fide eccentric. If some of his music sometimes has a lopsided, irregular shape, it is because he intended to throw us off guard in making a musical or emotional point. In his popular songs he often created seven-and nine-bar phrases which, nonetheless, always feel as natural as the more orthodox eight-bar structures of Tin Pan Alley. That he could also work well within these more traditional forms is borne out by hundreds of songs and instrumental pieces. Alongside his more complex sinuously winding melodies, Wilder could also create tunes of haunting simplicity. "I'll Be Around" is surely an extraordinary example of the latter, while the ravishing theme of "Serenade" from the Jazz Suite for Four Horns is a superior representative of the former, a melody worthy of an Ellington, a Gershwin or a Schubert, and arguably one of the most beautiful melodies ever composed in the 20th century.

Wilder died of lung cancer on Christmas Eve 1980 in Gainesville, Florida-"just in time to keep from becoming better known," as he might have joked.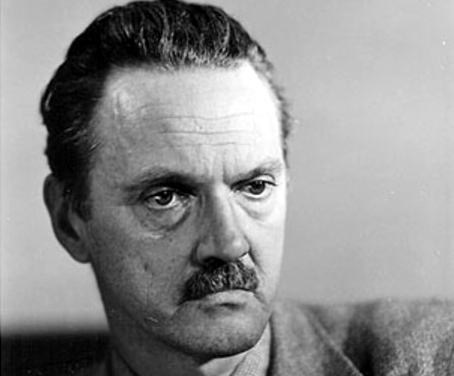 Songs
| Songs | Writer | Publisher |
| --- | --- | --- |
| A CHILD IS BORN | WILDER JONES THAD | LUDLOW MUSIC, INC. |
| A HEART TO CALL MY OWN | WILDER ENGVICK | LUDLOW MUSIC, INC. |
| LONG NIGHT | WILDER MCGLOHON | LUDLOW MUSIC, INC. |
| AIN'T CHA-CHA COMIN' OUT T-TONIGHT | WILDER GIMBEL | LUDLOW MUSIC, INC. |
| AIR FOR BASSOON | WILDER | LUDLOW MUSIC, INC. |
| AIR FOR ENGLISH HORN | WILDER | LUDLOW MUSIC, INC. |
| AIR FOR FLUTE AND STRINGS | WILDER | LUDLOW MUSIC, INC. |
| ALICE IN WONDERLAND, SUITE NO. 2 | WILDER | LUDLOW MUSIC, INC. |
| ALL OF US IN IT TOGETHER | WILDER MCGLOHON | LUDLOW MUSIC, INC. |
| AN AXE, AN APPLE AND A BUCKSKIN JACKET | WILDER SUNDGAARD | HAMPSHIRE HOUSE PUBLISHING CORP./LUDLOW MUSIC, INC. |
Disclaimer: Information on this page is intended for research purposes only. All information, including publisher, writer and split information is subject to change.
Please contact the appropriate performing rights organization to verify the information above.