Annual Alec Wilder Concert: In Memory of Judy Bell
November 12, 2021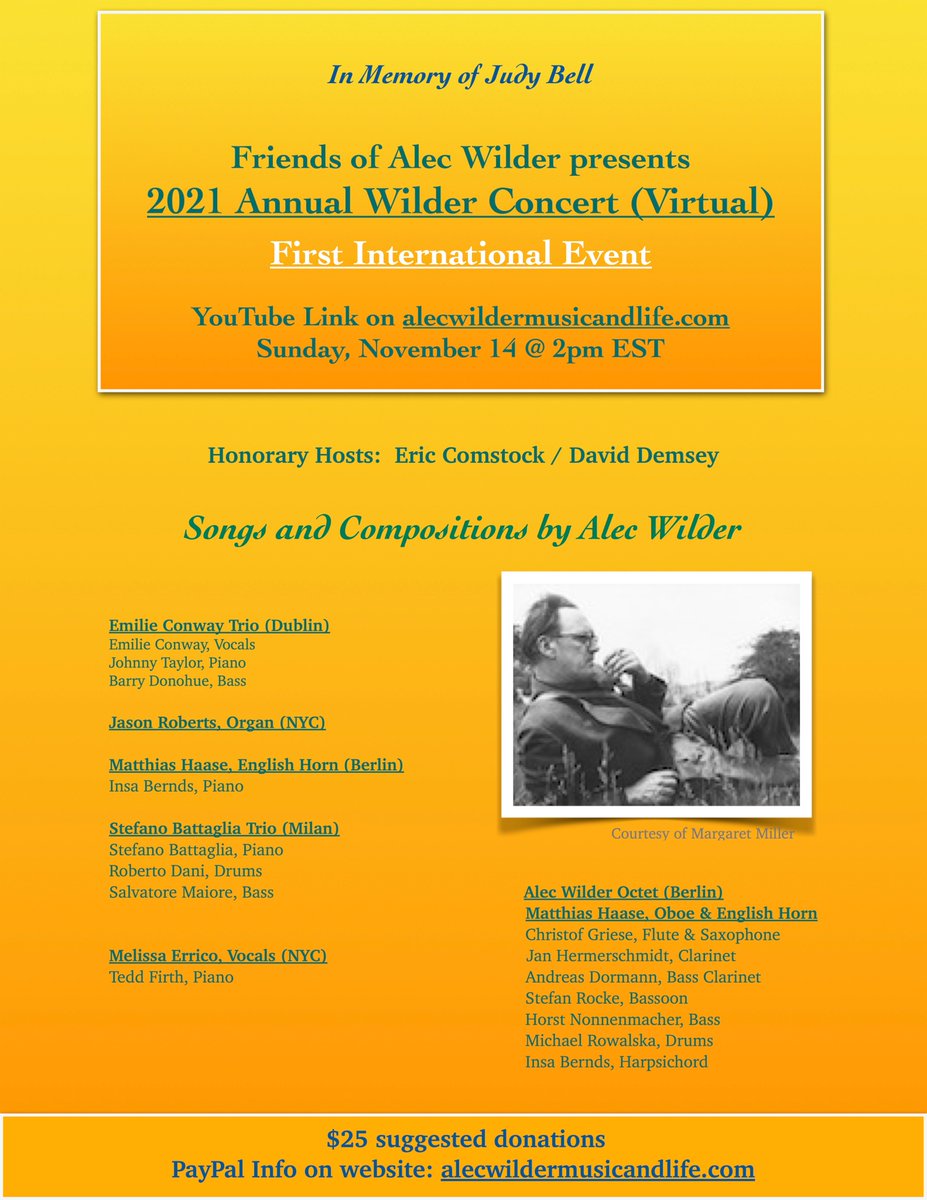 In loving memory of longtime friend of Alec Wilder, Judy Bell, the annual Alec Wilder (virtual) concert will be held on Sunday, November 14 at 2 p.m EST and features performances from around the world.

Having worked at TRO for many years as Creative Director, Judy Bell was one of the assistants for the original 1972 edition of Alec's book 'American Popular Song' and a true cornerstone of our efforts to keep his music and legacy alive.

Go to www.alecwildermusicandlife.com to find a link to the concert.