T REX
Formed in 1967 by singer-songwriter and guitarist Marc Bolan, the band reached huge success in the early to mid 1970s with fourteen top-20 UK hits, including JEEPSTER, BANG A GONG (GET IT ON), and RIDE A WHITE SWAN.

During this period the band also released six UK top-30 albums, including Electric Warrior, which reached the top of the album charts. With their success on radio and on record, the band became regulars on Peel Sessions on BBC radio and toured Britain's student union halls.

T. Rex vastly influenced the glam rock, punk rock and Brit-pop genres. Their early acoustic material was influential in helping to bring about progressive rock and 21st century folk music-influenced singers.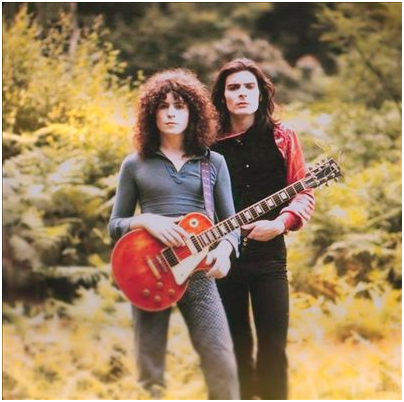 Record Masters
Disclaimer: Information on this page is intended for research purposes only. All information, including publisher, writer and split information is subject to change.
Please contact the appropriate performing rights organization to verify the information above.