The Move
One of the leading British rock bands of the 1960s, The Move was formed in December 1965, and played their debut show at the Belfry, Wishaw on January 23, 1966. For most of their career The Move was led by guitarist, singer and songwriter Roy Wood. He wrote the group's UK singles and sang lead vocals on many songs.

The band achieved significant success in the UK, scoring nine Top 20 singles in five years. In January 1967 the band released their first single, "Night of Fear", which hit No.2 in the UK Singles Chart. Following with additional major hits, their second, third and fourth singles, "I Can Hear the Grass Grow" "Flowers in the Rain" and "Fired Brigade" all made the British Top 10. In 1968 the band released their debut album "Move", which charted at No.15.

In November and December 1967, the group took part in a package tour around the UK, playing two shows a night over sixteen days, as part of an all-star bill. In 2014, the band toured as The Move with a lineup consisting of original band members Bev Bevan and Trevor Burton.

The band's sound consisted of a combined knack for Beatlesque pop with a peculiarly British, and occasionally morbid, sense of humor. On their final albums, the band became artier and more ambitious, hinting at the orchestral rock that would be devised for the Electric Light Orchestra. The Move, however, always placed more emphasis on the pop than the art, and never lost sight of their hardcore rock & roll roots.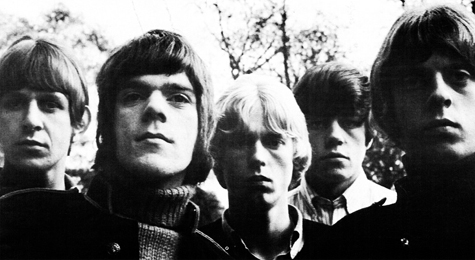 Record Masters
Disclaimer: Information on this page is intended for research purposes only. All information, including publisher, writer and split information is subject to change.
Please contact the appropriate performing rights organization to verify the information above.