Huddie "Lead Belly" Ledbetter
April 13, 2021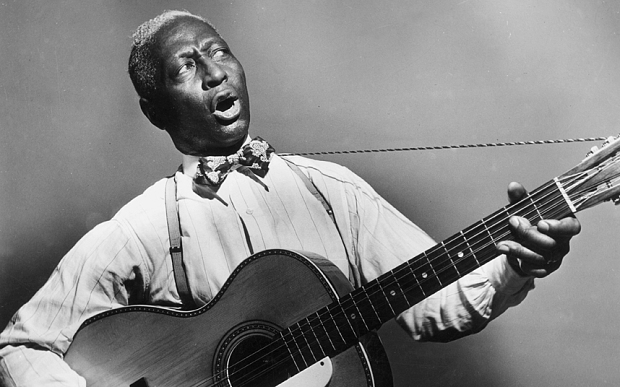 Relax your mind.
Relax your mind.
Ooh, will make you live a great long time.
Sometimes you gotta relax your mind.
- Huddie "Lead Belly" Ledbetter -
Huddie Ledbetter, known popularly to the music world as Lead Belly, was an icon of 20th century folk music, with songs such as GOODNIGHT, IRENE, ROCK ISLAND LINE, MIDNIGHT SPECIAL and COTTON FIELDS.
Born and raised in Louisiana, Lead Belly was introduced to the guitar by his Uncle, Terrell Ledbetter. He mastered the instrument and just about any instrument he laid his hands on. He learned to play the accordion, mandolin, piano and eventually settled on the 12 string guitar. He would later become known as the "King of the 12 String Guitar".
A master singer and musician, Lead Belly's wide knowledge of instruments and rhythm influenced his musical repertoire. Music was a way of expressing what was written on his heart and soul and his passion for the art allowed him to bring life to songs that ranged from folk standards, gospel, blues, protest songs, children's numbers, early jazz and ragtime.
In 1933, Lead Belly met folklorist John Lomax and his son Alan Lomax, who were recording folk songs for a music archive at the Library of Congress. Shortly thereafter, Lead Belly relocated to New York where he forged a reputation on the folk circuit; making personal appearances, recording for a variety of labels and doing radio work. In the early 1940s he performed with Josh White, Sonny Terry and Brownie McGhee.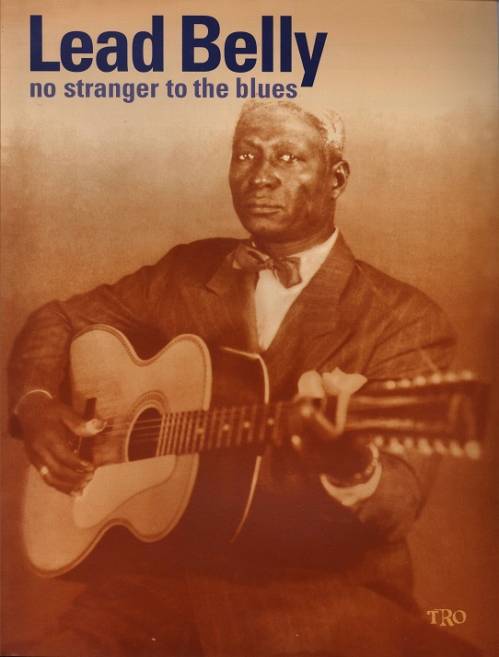 Lead Belly's legacy is extraordinary. He was inducted into both the Songwriters Hall of Fame (1970) and the Rock & Roll Hall of Fame (1988). In 1998, he was honored with the Folk Alliance Lifetime Achievement Award.
Having more than 500 songs in his repertoire, his influence on later musicians - including Eric Clapton, Bob Dylan, Janis Joplin, Kurt Cobain, Little Richard, The Beetles and The Rolling Stones - was immense.
He was a major influence on Woody Guthrie and Pete Seeger; who in turn influenced the folk revival and early development of rock and roll.
After his death, folk quartet, The Weavers, sent GOODNIGHT, IRENE to #1 on the charts.
Most recently, rapper Pitbull and country singer Black Shelton collaborated to record their hit anthem GET READY; which samples rock band, Ram Jam's popular 1977 cover of Lead Belly's BLACK BETTY.
We are proud to represent such an amazing catalog of music.
Take a listen to some of Lead Belly's most memorable songs: